Spring's here everywhere in Mid-Missouri & as pretty as it can be....soon the rose bushes will bless our
yards with their beauty....
This combination seems unlikely, but when I started experimenting with the brown craft paper mason jars, I really liked what I came up with......
The jar tags & card kit are designed just a tiny bit different...........hope use both
Kiss those you love today....
The Mason jar I found on the web....have at it
The frame is from
THE GRAPHICS FAIRY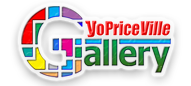 The rose & butterflies are from YoPriceVille Gallery